SMALL BUSINESS UPDATE – DUPLIN COUNTY
Southeastern NC
FARM SCHOOL
Every Tuesday starting October 24, 2017, James Sprunt will be offering Farm School. The 8-week program is designed to help you get the most from your farm and is focused on building and understanding the business side of your investment. Kick start your farm business by finding which business structure works best for your goals. Learn the fundamentals of the business operations and how they work. Learn to think outside of the box on which business entity might be best for you.
For more information call JSCC Small Business Center at 910-296-2430 or email sbc@jamessprunt.edu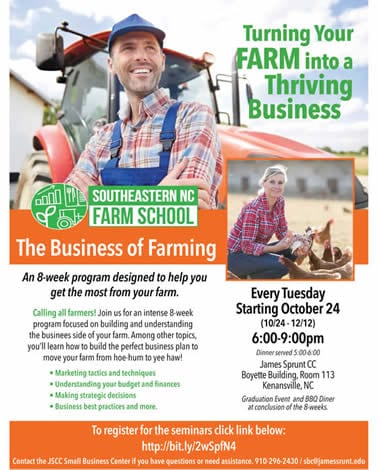 For more information on additional seminars and classes offered through JSCC, click here.