Business Resources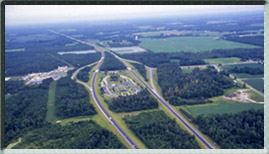 Small Business Center
The James Sprunt Community College Small Business Center in Duplin County was established by the State Department of Community Colleges in July 1988. The mission of the Small Business Center is to increase the success rate of small businesses in Duplin County and surrounding communities by assisting prospective and established small business persons to reach their potential by utilizing all resources available to the network.
Some of these resources include, but are not limited to:
Confidential (one-on-one) business counseling
Help with designing and implementing a business plan
Free seminars on how to start-up a new business and how to improve an existing business
---
Small Business & Technology Development Center
The Small Business and Technology Development Center (SBTDC) was founded in 1984 and has been committed to providing business counseling and management education to prospective businesses in North Carolina. Most SBTDC services are free of charge and all SBTDC services are confidential. Their services help companies grow, expand their market and increase competitiveness by providing assistance in the following areas:
Technology Development and Commercialization
Government Procurement
Export Financing Services
Boating Industry Services
Marketing & Research Services
Contact: SBTDC at UNC Wilmington / 5051 New Centre Drive / Wilmington, NC 28403-3297 / 910-962-3744 / uncw@sbtdc.org
---
Technical Assistance
---
Partners.